Planning an amorous escape can get expensive, but with the right planning you can afford two tickets to paradise. It just comes down to where you go and when… and of course, what you bring.
"A resort area in off-season can be romantic, whereas during in-season it's just a nightmare," says Jason Clampet, senior online editor at Frommers.com, a website on travel destinations and trip ideas.
Here's a guide to seven romantic getaways that offer heart-stopping travel deals.
Cost estimates on airfare are from the Travelocity website as of early January. Flights originate in Atlanta, except for travel to the Gulf Coast and Hawaii, where the originating locations are St. Louis and the West Coast, respectively.
Cancun, Mexico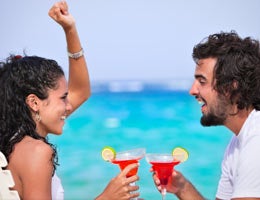 Special rates:  Starting at $479 per person for four nights and airfare.
Best times to go:  Fall and winter months, excluding Christmas.
Compared to other romantic getaways outside the U.S., Cancun is one of the few where travelers can find inexpensive airfares as well as low-cost accommodations.
"You can get there from many major U.S. cities on a nonstop flight at a very reasonable price," says Carl Howard, a consultant with All Points Travel in Atlanta.
A nonstop flight from Atlanta to Cancun runs from $300 to $350 on average, outside of spring break and Christmas. Travelers have access to a wide range of hotel rooms and resorts, plus attractions such as the Mayan ruins. Many all-inclusive luxury resorts offer rates of $100 per day, says Kara Lucchesi, a senior travel expert out of Davis, Calif., for STA Travel based in Dallas.
What we recommend using while there
Gel'n Bath is perfect for soaking in the tub together. If you spend any time in the sun, it is great for soothing sun burns. Gel'n Bath is not your typical bath; it's a relaxing spa bath that will massage your body and delight your senses. When sharing an intimate evening with a loved one, Gel'n Bath will provide you with a calming spa experience in the comfort of your tub. Let Gel'n Bath's gentle touch and fragrant scents restore the balance between your body, mind and spirit.
Deep cleansing and exfoliation: The natural heat of the bath opens up your skin's pores and allows Gel n' Bath's unique gel beads to remove dead skin cells, oil, sweat and other impurities and is gentle enough for sensitive skin.
Rehydrates: Containing up to 10 times its own weight in water, each gel bead gently caresses your skin and releases water into open pores, rehydrating your skin and leaving it feeling silky smooth.
Detoxifies and softens: In stage two, gel beads revert back to water where helpful bath salts will naturally draw toxins from the body for softer and younger looking skin.
Heat therapy:  Relieve sore and stiff muscles, reduce joint stiffness and increase blood flow. Gel beads have the ability to retain heat three times longer than water alone.
Relieves stress: It's a deep, penetrating full-body massage that caresses your body and calms your mind.
Aromatherapeutic: Infused with relaxing aromas and essential oils.
Sensual: Sharing an intimate and romantic Gel n' Bath spa bath with a loved one can be a wonderful way for couples to reconnect with each other.
Available Scents: Strawberry, Coconut, Jasmine, Lavender
---
Florida Gulf Coast, USA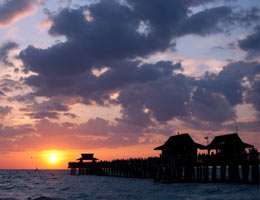 Special rates:  Starting at $359 per person for four nights and airfare.
Best times to go:  During the school year, excluding holidays.
With its sugar-white sands, crystal-clear waters and pastel stucco beach houses, the Florida Gulf Coast has long been considered a great romantic getaway. But last summer, fears surrounding the Gulf oil spill sent Florida tourists packing and hotel rates plummeting.
Now the industry is trying to get the word out that the beaches are clean and safe. And hotels, restaurants and other attractions are trying to lure back tourists with discounted rates from Pensacola to St. Petersburg, Clampet says.
Whether you're looking for a big, traditional resort hotel or smaller mom-and-pop places, they're all looking for visitors," he says.
Recommended Travel Buddy
Want to use your get away as a chance to explore boundaries? The Sex in the Shower series Suction Cup Handcuffs is an essential travel buddy for any couple looking to exercise light bondage play. It is very discreet – so it won't raise any eyebrows with TSA.
Industrial strength suction cups with neoprene and Velcro closure cuffs attached. Works on most smooth surfaces and tiles measuring at least 4 inches.  Also works on windows, glass doors, car window, kitchen counter or any smooth surface.
Pair it up with the Sex In the Shower series, vibrating mesh or foam sponge.  The soft, gentle, mesh or foam sponge discreetly hides bullet vibrator. One speed waterproof bullet vibe provides the buzz for a sensual massage or self-stimulation.
Kit Includes: 1 Pair of neoprene cuffs with Velcro closures.
---
Hawaii, USA
Special rates:  Starting at $746 per person for four nights and airfare.
Best times to go:  During the school year, excluding holidays.
With its breathtaking beaches, lush scenery and picturesque waterfalls, Hawaii has long set the standard for honeymooners. But it's also a prime destination for frugal lovebirds on a romantic getaway.
Well-appointed hotels fall into the $100-per-night range, and round-trip flights from the West Coast start at about $300, depending on the season, Lucchesi says. "The great thing about Hawaii is it can be made affordable for anyone's budget," she says. Contacting a travel agent to assemble a travel package including airfare, transportation and hotel can trim costs.
"A travel agent has all the latest information on what there is to do in these places, especially after you narrow down what you want," says Jim Andreas, travel consultant and owner of IncredibleTravel.org.
Exotic Love Bath

No exotic vacation would be complete without Love Bath. Experience a unique, sensual bath experience with the Dragon Fruit Shunga Love Bath, which transforms water into a rich, smooth and silky gel. Turn your bathtub into a 'Lovebath'. Package contains tiny gel beads that, when engorged with water, transform into a scented luxurious gel. Immerse yourself in the tub of gel and feel sensations much more exotic than a regular bath.  Step into this amazing oasis and enjoy the unique sensation and deliciously sweet dragon fruit scent. Let your bodies become enrobed and irresistible to touch, whilst your mind absorbs the aphrodisiac fragrance. Once you've tried Shunga Love Bath, you will never be the same.
---
Las Vegas, Nevada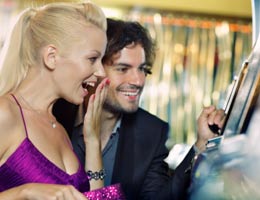 Special rates:  Starting at $359 per person for four nights and airfare.
Best times to go:  Weekdays, especially in June and July.
Whether your idea of a romantic getaway involves sparkling wine and chocolate-covered strawberries or a wedding officiated by Elvis Presley, chances are you'll find it in Vegas.  For cost-conscious couples, resorts are the way to go for romantic getaways, Andreas says.  Many resorts in Vegas offer all-inclusive packages, featuring amenities such as spa treatments, in-room food and wine services, and honeymoon suites.
"These people know how to party in every fashion, and romance is right up there on top. They can put together packages for people that a lot of other resorts don't even consider," Andreas says. And if the spirit moves you, marriage licenses are available from 8 a.m. to midnight.  With the airport adjacent to the Vegas strip, couples can save a few extra dollars on transportation.
Chocolate Body Paint?

Forget about chocolate dipped strawberries. When you have chocolate body paint and slot machines – who needs anything else?
Draw passionate words of love on your lover's skin with this delicious chocolate paint. Made with real cocoa this paint indulges taste buds and adds new lines on the canvas of foreplay. Shunga Body Painting kit in Aphrodisiac Chocolate has all the ingredients for tasty, erotic fun! This delectable chocolate body paint glides on smoothly with the included paintbrush to let you write or draw loving thoughts on your partner – and then lets you eat your words. Have some ticklish, delicious, creative, sexy fun!,
---
Little Compton, Rhode Island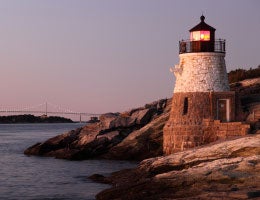 Special rates:  Hotels start at $60 per night. An affordable trip by car.
Best times to go:  Fall and winter, excluding holidays.
Pebbly beaches and harbor views make the rural town of Little Compton a popular destination for East Coast road-trippers during the summer. But when there's a chill in the air, Little Compton can be a quiet respite for couples seeking a no-frills romantic getaway at a bed and breakfast, says Clampet.
"If you just want to get cozy, have a nice meal and sit in front of the fire, it's a great place to do that," he says.
By forgoing flashy attractions for luxury lodgings, couples can afford a night or two at Little Compton's historic Stone House resort, a four-story Victorian manor with sleek modern suites and spa-like amenities. During the cooler months, rates drop by as much as 75 percent, with a $700 room with a fireplace going for about $220, Clampet says.
If you do get the urge for a more populated setting, the Rhode Island cities of Newport and Providence are each a 40-minute drive away.
Romantic Travel Purse 
This petite set of Kama Sutra Favorites is perfect for impulsive romance. All tucked away in this lovely purse package the Love Essentials kit includes Oil of Love, Pleasure Balm and Honey Dust in Raspberry Kiss as well as Love Liquid Classic and Intensify Plus Warming.
Kit Includes: Oil of Love Raspberry Kiss | 7ml Pleasure Balm Raspberry Kiss | 3.5ml Honey Dust Raspberry Kiss | 3.5ml Love Liquid | 6ml Intensify Plus | 7ml
---
Los Roques, Venezuela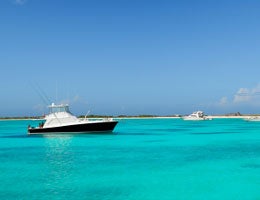 Special rates:  Flights into Caracas start at $928 per person; hotels start at $50 a night per person.
Best times to go:  Midweek, excluding holidays.
Couples who have discovered the exotic, laid-back romantic getaway that are the Los Roques islands don't want the secret to get out.
Los Roques isn't your typical Caribbean resort destination. The mostly uninhabited area, about 100 miles north of Caracas, is part of Los Roques Archipelago National Park, created to protect the area's coral reefs, mangroves and seagrass beds.
Lodgings consist of small, one-to two-story inns called "posadas" – fishermen's huts that have been converted to host tourists. Accommodations typically include breakfast and dinner and range from $50 to $200 per night.
A typical day in Los Roques might consist of waking up in the morning, hopping on a small chartered boat and being transported to a secluded beach for six hours, Clampet says.
Slip into the Exotic
Bring this kit along to intensify your love making. The Shunga Oriental Body Slide Kit provides a body-to-body massage, which is a completely arousing and intensely erotic sensual experience. The gel, poured entirely onto the two naked bodies, lets lovers glide against one another in a slip-and-slide motion with ease and almost in complete weightlessness, which creates an intoxicating and aphrodisiac effect. The feeling of the skin itself becomes exciting and transforms sweet caresses into soft touches that bring you to the height of your imagination and your wildest desires… A one-of-a-kind fun adventure for sensual lovers! The mix makes 4 Liters (I US Gallon). Large Waterproof sheet included.
---
Pittsburgh, Pennsylvania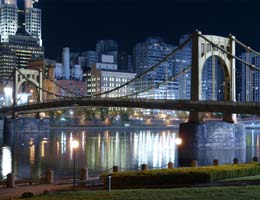 Special rates: Starting at $276 per person for three nights and airfare.
Best times to go:  During the school year, outside of holidays.
If you're looking to woo your partner with an urban escape, Pittsburgh offers a lower-cost alternative to the Big Apple's big-city opulence. The convergence of the Allegheny and Monongahela rivers in downtown Pittsburgh provides a scenic backdrop for a weekend romantic getaway.
Couples can spend an entire day exploring the Carnegie Museums of art, natural history and science, and The Andy Warhol Museum. And for a night out on the town, Pittsburgh offers an array of cosmopolitan restaurants and nightlife. The former steel hub has enjoyed a renaissance in the past decade, but it still flies under the radar.
"There's lots to do, and it's frequently overlooked," Clampet says. "So if you're looking for a bargain, it's a good place."
In the City of Steel 
We recommend bringing Sensuva ON Sex Drive Testosterone Booster Cream For Him to help him last all night long. Sensuva, the creators of ON For Her, have developed an exciting new formula just for men, "ON Sex Drive". As men age, testosterone levels can decline, leading to a variety of health issues including; extra weight around the mid-section, low energy, reduced muscle mass, loss of memory, little to no sex drive and poor erections.